Webinar Replay + Q&A
As the use of artificial intelligence (AI) continues to grow and impact our daily lives, it is important to understand its influence on the spaces and cities in which we live. For example, we know autonomous vehicles are on their way, but when and in what forms? How might city planners need to account for them and their impact on everyday activities, such as commuting, parking, and simply walking around town?
In his role as the CIO of Palo Alto, California, and international speaker at Smarter City conferences, Dr. Jonathan Reichental has had a front-row seat for the planning cities are doing to prepare for the future. In particular, he has experienced firsthand the wealth of data that cities collect and use to make decisions, putting him in a unique position to describe the cities of tomorrow.
Watch a replay of our LinkedIn Live session to learn:
What kind of data is being generated by cities and what data is hard to get or requires human annotation?
How will changes in transportation like autonomous vehicles, drones, and even flying cars change the cities of the future?
What is the future of geospatial technologies at the city level to address challenges like traffic congestion?
What timeframe can we expect for truly transformational change in how we live in cities?
Which cities are among the leaders in building Smart Cities and what are they doing to prepare for tomorrow?
Follow CloudFactory on LinkedIn for notifications about our upcoming live discussions.
WATCH THE WEBINAR
Tell us about yourself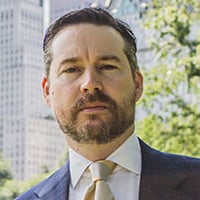 Keith McCormick
Presenter
Keith McCormick is an independent data miner, trainer, conference speaker, and author. He serves as CloudFactory's Chief Data Science Advisor. Over 25 years, he has guided data science teams to establish highly effective analytical practices across industries, including the public sector, media, marketing, healthcare, retail, finance, manufacturing, and higher education.
Jonathan Reichental
Presenter
Dr. Jonathan Reichental is a multiple-award-winning technology and business leader whose career has spanned both the private and public sectors. He's been a senior software engineering manager, a director of technology innovation, and has served as chief information officer at both O'Reilly Media and the City of Palo Alto, California. Reichental is currently the founder of advisory, investment, and education firm, Human Future, and also creates online education for LinkedIn Learning. He recently published the bestseller, Smart Cities for Dummies.