Webinar Replay + Q&A
Usama Fayyad has been an influential data scientist for decades. From working with scientists and engineers at NASA's Jet Propulsion Laboratory (JPL) to pioneering the application of data science techniques on a global scale at Yahoo! and Barclays Bank, Usama has had a storied career. Few have as comprehensive knowledge of Silicon Valley and the state of AI around the world. This led Usama to become an active angel investor in the U.S. and the Middle East and serve on several corporate boards.
We sat down with Usama to talk about the state of AI including autonomous vehicles, NLP, and Humans in the Loop. In particular, Usama shared his motivations for taking on a new role as Inaugural Executive Director of Northeastern's Institute for Experiential AI.
Watch a replay of our LinkedIn Live session to learn:
What is Experiential AI and how does it compare to Human in the Loop?
What is the short and medium-term future of autonomous vehicles?
How can machines, subject matter experts, human operators, and training data work together for the most efficient overall system?
What are some of the challenges that Deep Learning still has to overcome?
What is the future of Data Science as a career?
Follow CloudFactory on LinkedIn for notifications about our future live discussions.
WATCH THE WEBINAR
Tell us about yourself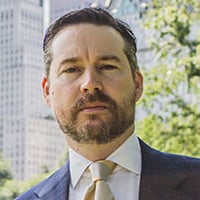 Keith McCormick
Presenter
Keith McCormick is an independent data miner, trainer, conference speaker, and author. He serves as CloudFactory's Chief Data Science Advisor. Over 25 years, he has guided data science teams to establish highly effective analytical practices across industries, including the public sector, media, marketing, healthcare, retail, finance, manufacturing, and higher education.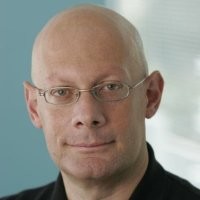 Usama Fayyad
Presenter
Usama Fayyad is the Founder and Chairman of Open Insights, Inaugural Executive Director of Northeastern's Institute for Experiential AI, and co-founder of IADSS. He is well known for co-organizing the First International Conference on Knowledge Discovery in Data (KDD-95), serving as the world's first Chief Data Officer (CDO) at Yahoo!, and his more recent role of Global Chief Data Officer & Group Managing Director at Barclays Bank in London.