Consumer interest in autonomous vehicles is soaring. And AI companies within the AV industry are working feverishly to solve some of the toughest challenges of autonomous driving, including issues around sensing and perception. Think of autonomous cars that suddenly brake when confused by shadows. And cars that swerve, to catastrophic end, when running into a blown tire on the freeway.
Compound Eye, a 3-D vision company based in California, has solved some of these perception problems with VIDAS, which stands for visual inertial distributed aperture system, a new 3-D perception technology that uses automotive-grade cameras to let robots and autonomous vehicles experience the world as humans do, in three dimensions.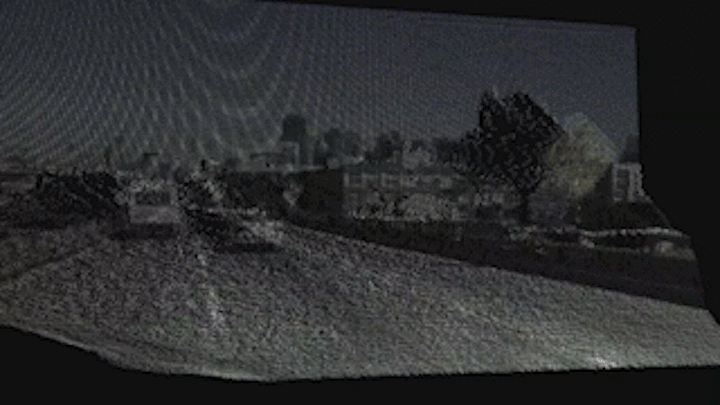 Sensors like LiDAR and radar can also make the 3-D experience possible, although with limitations. "If you turn to the owner's manual of any L2 car, you'll find a litany of limitations for your L2 system," says Jason Devitt, Compound Eye's co-founder and CEO. "It won't recognize certain types of objects. It won't stop for things in the middle of the road. It won't stop for a vehicle butting into your lane. It might lose contact with the vehicle ahead of you as you go up and down hills or around steep curves," he says.
Why all the won'ts and mights? Director of Product and Head of Marketing Tarani Duncan says the standard approach uses LiDAR returns for depth estimates and 2-D images to understand a scene. "Many annotations likely happen only in 2-D because available 3-D data from LiDAR is too sparse to annotate," she says. Jason says this lack of information can confuse autonomous systems, which is where VIDAS comes in. "The dense 3-D information we're bringing to the industry leads to properly designed systems that use parallax, semantic cues, and neural networks," he says.
VIDAS delivers 10 times the resolution and range of most LiDAR sensors and consumes less power. In a single framework, the advanced perception platform combines parallax and semantic cues, which offer different and complementary information to provide accurate depth and semantic class at every pixel, all in real time.