Impact Sourcing
Outsourcing has been a business strategy for as long as entrepreneurs have found alternatives that are less expensive than doing everything themselves. And offshoring has been a part of those same entrepreneurs' vocabularies for the last 20 years.
Impact Sourcing? Well, that's a newer one. So far, the team at impacthub.org has offered the simplest definition: Basically impact sourcing is a way to take digital work that is being offshored and direct it towards workers and areas that would not typically access it.
Given this definition, one could say that Impact Sourcing simply shifts work from 2nd- to 3rd-tier locations. And, for some companies, that may be the case. However, any robust definition of Impact Sourcing encompasses how workers and employers experience the relationships between themselves and with the work. Indeed, that experience separates Impact Sourcing from run-of-the-mill changes of location for digital work.
For instance, the Rockefeller Foundation, working through its Digital Jobs Africa initiative, has recently put a great deal of thought and effort into developing strategies for Impact Sourcing. As part of these endeavors, a more robust definition of Impact Sourcing has begun to emerge:
Impact Sourcing is a socially responsible arm of the Business Process Outsourcing (BPO) and Information Technology Outsourcing industry that intentionally employs people who have limited opportunity for sustainable employment—often in low-income areas.
Impact Sourcing Service Providers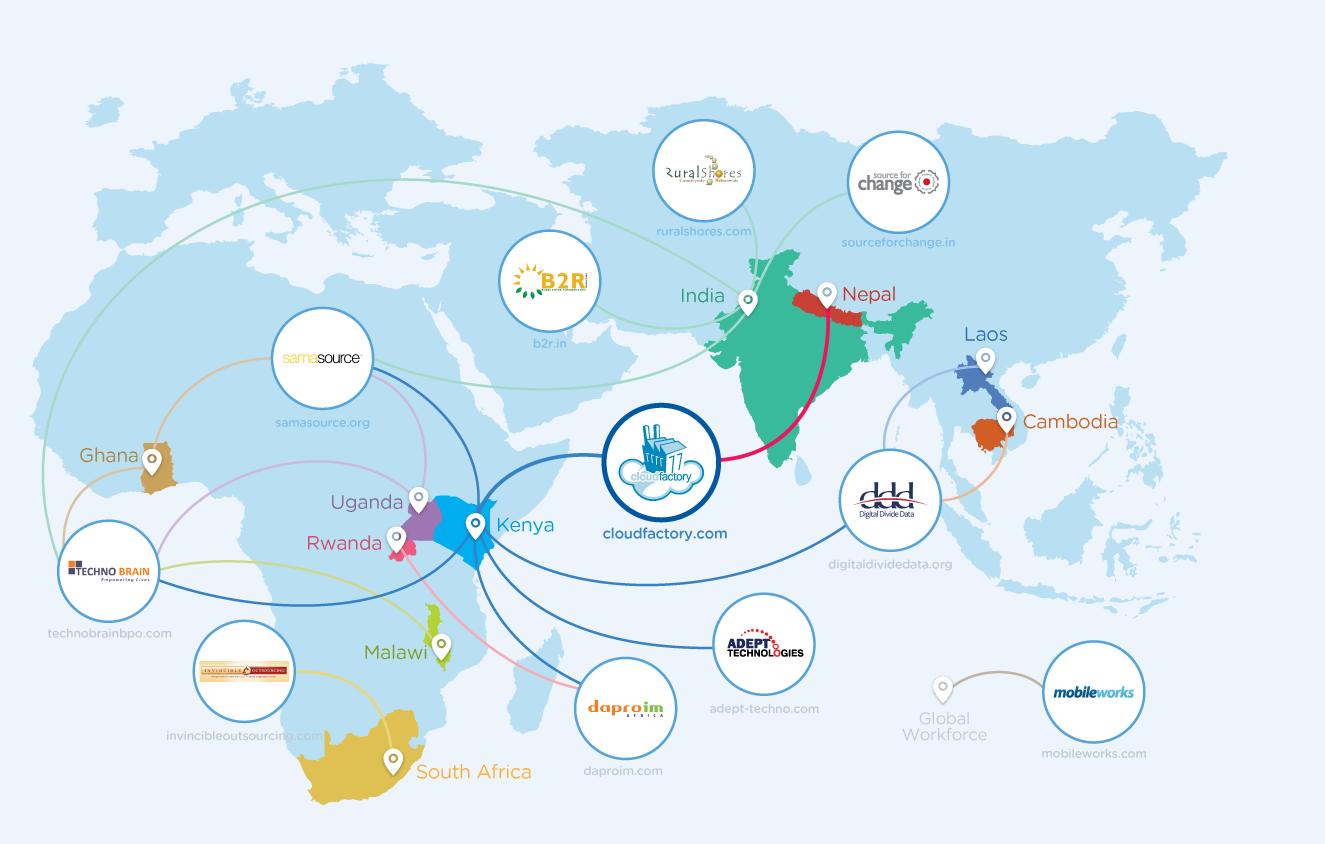 Microsoft actively supports Impact Sourcing as an innovative approach to provide both business and societal value. We are actively supporting Impact Sourcing Service Providers as well as enabling traditional companies to take part in the Impact Sourcing movement. It strongly aligns with our mission to help businesses and people reach their full potential.

Tim Hopper
Responsible Sourcing Manager, Microsoft