6 Crowd Labor Platforms Compared
Recently GigaOm did a bake-off with the top crowd labor platforms that provides an independent review of 6 Crowdsourcing Companies -- Crowd Computing Systems (now known as Workfusion), CloudFactory, Servio, CrowdSource, CrowdFlower, MobileWorks -- helping you to make the most informed vendor selection.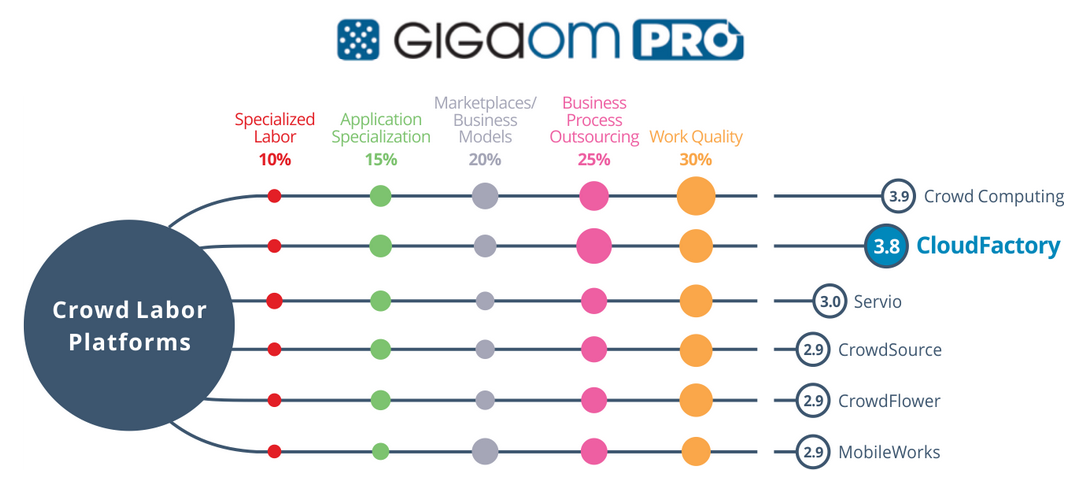 In this report, you will learn:
How crowd labor platforms are shaping up and competing with one another
How their platform manages and controls the underlying labor pool, managing individual task stations for particular microtasks
Comparison of quality-control mechanisms implemented both at the management level as well as at the marketplace level (workers and/or employers)
The worker quality, application layer and much more.
Download the GigaOm PRO report to make an informed vendor decision for your next crowdsourcing projects.